CLARITY AS A SERVICE
---
Enable alignment, performance, and flow WITH OUR COLLABORATIVE MAPPING WORKSHOPS
---
---
Define the 'how' for your Product and Technical Roadmaps.
---
WITH FLOW ENGINEERING
---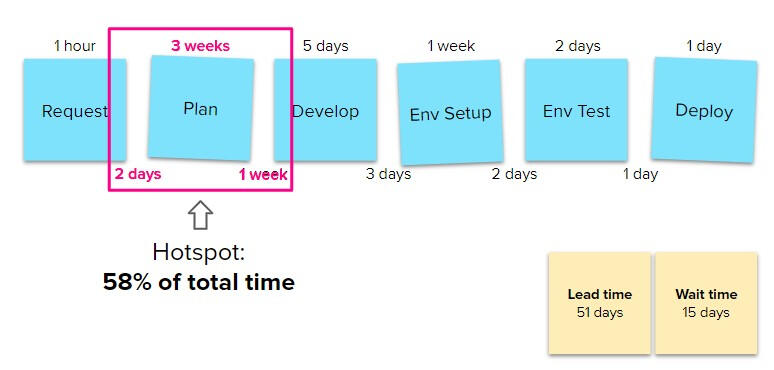 You're aiming for DevOps nirvana, but do you know what's most affecting your Dev and Ops workflow, right now? Spoiler: It's not that you're missing a tool. You need visibility into what's slowing you down before you can automate your way through it.

Improvement needs to start where you are, so it's essential to visualize your current workflow in order to know where and how to invest. This is where The Visible Value Delivery System comes in. You'll get a clear picture of your unique value stream flow, top risks, gaps and opportunities and guidance towards your ideal future state. Ignore the unicorns, best practices and benchmarks. Let's get you improving from where you are right now.
Your team can deliver faster, happier, and with less friction. Book a call with us here to see how.
---
Full-service guidance and coaching for project and product teams
Streamline decisions, approvals and process toil

Boost buy-in, alignment and engagement

Build a culture of sharing, innovation and learning
Leverage the latest technology, where you'll see results

See results in hours, with no tool lock-in

Start seeing improvement instead of friction
---
Let's talk results
20M of investment savings by targeting key constraints

18 months of development time saved by targeting key constraints

Feature development: 16 weeks to 2 weeks

Partner engagement: 12 month process to 3 months

Client engagement: 6 weeks to 2 weeks

Customer onboarding: 1 week dropped to 1 hour

Customer onboarding (Data/Integration): 6 weeks reduced to 4 Days

Talent gaps: Removing capacity risk of 5 teams in 1 week
From startups to Fortune 100 companies
Ask us for an example matching your current focus
Get our Flow Engineering ebook, and the Flow Engineering 7-day email course, by signing up to our Value Stream Thinking newsletter here:
---
---
We provide simple, powerful tools, and experienced, proven guidance tailored for large, complex, and complicated software organizations:
Value Stream Definition and Optimization

Actionable, clear Roadmaps

In-depth, Personalized Coaching
Value Stream Management Strategy

Org Capability + Health Dashboards

Team Capability Dashboards
"I've worked here 16 years, this is the first time I've seen our real workflow end-to-end"
- Program Manager, Fortune 100 Healthcare Company
VISIBLE IS AN EXPERT IMPROVEMENT TEAM LED BY STEVE PEREIRA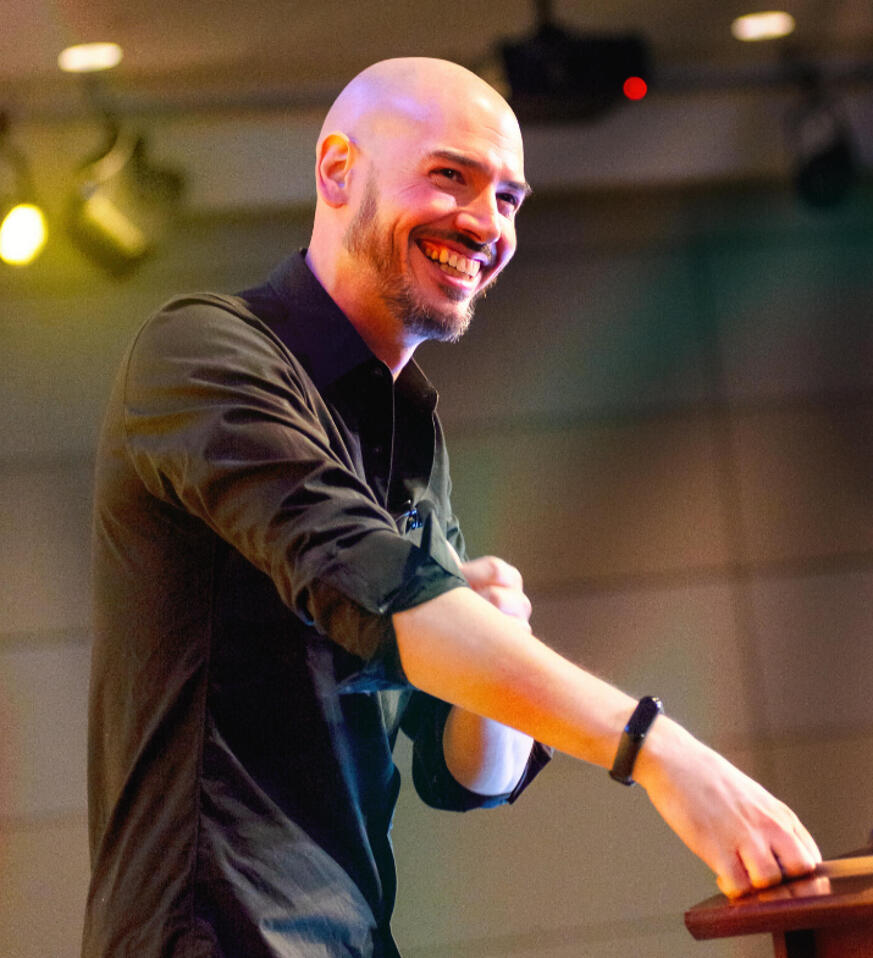 Find out more about Steve at stevepereira.ca
---
---
Steve has been obsessed with process, optimization, and visual learning his whole life. Over his long and varied career in tech he came to realize Value Streams are the key focus to unlock team alignment, velocity, value, and sustainability. Paired with DevOps principles he has created an incredible toolset for continuous improvement.
---
>20 YEARS in Tech:
Automation / Scale / Leadership / Compliance / Security

5 years DevOps consulting for Enterprise and Startup teams
Founding SaaS CTO:
Statflo (to $12M Series A, $5M ARR, 60 staff and SOC2/ISO)

Due diligence for enterprise deals in Telecom, Finance and Retail

Salesforce ISV partnership qualification + Accelerator alum

Top 10 Great Place to Work 2018
Creator:
---
Visible Values
What drives us:
CLARITY - Discovery, focus, prioritization, measurement
VALUE - Minimal investment for maximum ROI
FLOW - Contin-unity, Sustainability, Day 2
THE VISIBLE MISSION: Continuous value delivery for ambitious teams
"I highly recommend Steve for any organization or team who would like to hire his service as a DevOps influencer or DevOps consultant."
Lakshmi - Director of Engineering, Leonardo Worldwide
Full-service guidance and coaching for ambitious project and product teams
WE DELIVER VISIBLE SUCCESS
---
Visible specializes in elevating team performance with collaborative, clear and sustainable practices and tools that work incredibly well with agile, improving teams, and even better with struggling siloed teams.

Our goal is to move our clients ever higher in the success pyramid towards continuous adaptability, which will provide you agility, responsiveness and velocity beyond anything you've ever seen.

We'll take you from Red to Green faster than you ever thought possible, with the Visible Value Delivery System.
---
---
DEFINING VISIBLE SUCCESS
The Visible Value Delivery System provides not only the map of your current position, but the guidance to arrive at your desired future state, as quickly and effectively as possible. It's like having Google Maps GPS instructions, for your improvement efforts.
The focus of everything Visible provides is Visible Success. We provide valuable, shareable outcomes from the very first meeting, with a unique emphasis on visibility and your current state. Most partners will rely on possible futures to convince you of an approach, ours is the only one that delivers positive ROI in minutes, hours and days. That focus on visible, immediate and continuous success is the core of what we offer.
---
The three primary contributions to that success are:
Value Delivered: Real, valuable improvements for every stakeholder and customer of your organization

Increased Alignment: Shared visibility and clarity combined with inclusive engagement and holistic improvement leaves participants feeling more aligned, empowered and energized to collaborate

Increased Performance: Waste and toil elimination is one of the immediate benefits of our approach, but as we progress, improvement targeted at your unique and immediate bottlenecks delivers dramatic results
---
We achieve those outcomes using 3 unique product and service offerings:
Value Stream Definition: Illustrating the flow and measurement of your software delivery current state

Capability Mapping: Defining and measuring your key capabilities, dependencies, risks and skill levels - directly linked to your value streams

Future State Definition: Creating a future state flow based on where you are and what you're capable of achieving in the next 2 quarters - directly linked to your current state and capabilities
---
---
Finally, Visible's 9 unique capabilities power our service offerings and your success:
Value Stream Definiton
Stream Assessment

Digitized Streams and Measurement

Opportunity + Risk Discovery
Capability Mapping
Capability Assessment

Skill Analysis + Ownership

Gap Analysis
Future State Definition
Defined + Illustrated Vision

Data-Driven Roadmaps

Future Capability Planning
---
SEE THE VISIBLE VALUE DELIVERY SYSTEM

Initial Stream Assessment
Start your improvement effort in the right direction!
- Value Stream Thinking webinar
- Value Stream Identification videoconference
- Assessment Report of your value delivery environment:
— Team HealthCheck + capability overview
— Current value stream or process docs, assets, tools
Current State Value Stream Mapping
We work together to build out:
- Mapped target outcomes
- Digitized Value Streams:
— Step illustration
— Value Stream Detail: Ownership, Activities, Tooling, Artifacts + more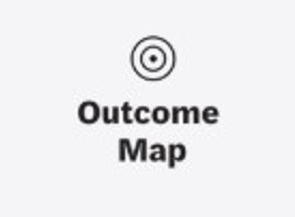 Measurement + Analysis
We run the numbers and dig into:
- Baseline metrics
- AVG/MAX Step timing + Lag
- Clear identification of your top 3 challenges/opportunities

Future State Delivery Coaching
We coach and guide your iteration towards your goals
- Leverage my lean improvement system and favourite tools
- Regular check-ins insure you keep making progress
- White glove introductions and special rates from my partners
- 20 years of transformation experience - 1 call away
VISIBLY TACKLE YOUR UNIQUE CHALLENGES
Visualize Your Next Win
---
How many people in your team know how and where you create value?

How many could share it with other teams they depend on?

When it comes to making improvements, the biggest wins are often where we'd least expect, or dependent on others.
---
VALUE, FLOW, SUSTAINABILITY
A value stream map draws a clear picture, supported by data, to help you identify and share what's blocking or driving your efforts. Visible works with you to create a clear picture of workflow and timing to target waste and give you confidence to improve where it matters most.
---
VALUE, DELIVERED
Visible's Value Delivery System is a lean practice incorporating our unique approach to Value Stream Mapping, Capability Mapping and several other incredible techniques for delivering value faster and more effectively. It's specifically tailored to teams struggling through digital and DevOps transformation, but can drive huge improvements in digital and cloud-native businesses as well.
---
SHARE THE BIG PICTURE
By looking at both the big picture and detail of your value streams, we can identify what's holding you back, and what could make a huge impact on your bottom line. Often teams decide to automate or improve either what feels right or what industry leaders suggest, but your bottlenecks and challenges are unique to you, right now.
The Visible Value Delivery System is the best way to create dramatic improvements in workflow, tailored exactly to your unique set of current challenges.
Find out how your workflow and processes can level you up.
---
---
---
SEE WHERE IMPROVEMENTS AND AUTOMATION WILL MATTER
---
Reveal your next opportunity, and share it clearly
Get To Great
---
Read more about Value Streams and Value Stream Mapping on our Visible Thinking site
This talk is the Value Stream Mapping 101 you never knew you needed for Software Development. I'll share the who, what, where, why, when and especially how of VSM.
Working in software can seem like wandering in the wilderness.
How do you know you're heading in the right direction?
With 70% of transformation efforts failing it pays to understand your surroundings, strengths, and gaps before you invest in what's next.
Watch all of Steve's video appearances here
We cover:
- Mapping to prioritize
- How to map
- The 4 Key Maps
- Manufacturing vs Creativity
On the agenda:
- Why mapping works
- How to get started
- What success looks like
- What it should look like long term
We talk about:
- The importance of value stream mapping
- How to get started
- Going beyond VSM 101
- What to look out for along the way
Listen to all of Steve's podcast appearances here
Read, see and watch more about Value Streams and Value Stream Mapping on our Visible Thinking site
Thank you for joining us!
We'll send you more information soon. Please look for an email within 24 hours or contact us now at hello@visible.is
Thank you for joining us
Thank you for attending our webinar, we truly hope it was valuable and we look forward to our next meeting!
We'd love your feedback
Please let us know how you enjoyed the content, any insights you found particularly valuable or if there is anything at all we can improve
Contact Us
We'd love to chat, please let us know what you're struggling with, or any questions you have!
---
---
Privacy Policy
Last updated: February 1, 2020

This Privacy Policy describes Our policies and procedures on the collection, use and disclosure of Your information when You use the Service and tells You about Your privacy rights and how the law protects You.

We use Your Personal data to provide and improve the Service. By using the Service, You agree to the collection and use of information in accordance with this Privacy Policy.
Interpretation and Definitions
Interpretation

The words of which the initial letter is capitalized have meanings defined under the following conditions.

The following definitions shall have the same meaning regardless of whether they appear in singular or in plural.

Definitions

For the purposes of this Privacy Policy:
You means the individual accessing or using the Service, or the company, or other legal entity on behalf of which such individual is accessing or using the Service, as applicable.Company (referred to as either "the Company", "We", "Us" or "Our" in this Agreement) refers to 2586784 Ontario Inc, 330 Adelaide St East, Toronto, ON M5A4S9.Affiliate means an entity that controls, is controlled by or is under common control with a party, where "control" means ownership of 50% or more of the shares, equity interest or other securities entitled to vote for election of directors or other managing authority.Account means a unique account created for You to access our Service or parts of our Service.Website refers to Visible Value Stream Consulting, accessible from https://visible.isService refers to the Website.Country refers to: Ontario, CanadaService Provider means any natural or legal person who processes the data on behalf of the Company. It refers to third-party companies or individuals employed by the Company to facilitate the Service, to provide the Service on behalf of the Company, to perform services related to the Service or to assist the Company in analyzing how the Service is used.Third-party Social Media Service refers to any website or any social network website through which a User can log in or create an account to use the Service.Personal Data is any information that relates to an identified or identifiable individual.Cookies are small files that are placed on Your computer, mobile device or any other device by a website, containing the details of Your browsing history on that website among its many uses.Usage Data refers to data collected automatically, either generated by the use of the Service or from the Service infrastructure itself (for example, the duration of a page visit).
Collecting and Using Your Personal Data
Types of Data Collected

Personal Data

While using Our Service, We may ask You to provide Us with certain personally identifiable information that can be used to contact or identify You. Personally identifiable information may include, but is not limited to:

Email addressFirst name and last namePhone numberUsage Data
Usage Data

Usage Data is collected automatically when using the Service.

Usage Data may include information such as Your Device's Internet Protocol address (e.g. IP address), browser type, browser version, the pages of our Service that You visit, the time and date of Your visit, the time spent on those pages, unique device identifiers and other diagnostic data.

When You access the Service by or through a mobile device, We may collect certain information automatically, including, but not limited to, the type of mobile device You use, Your mobile device unique ID, the IP address of Your mobile device, Your mobile operating system, the type of mobile Internet browser You use, unique device identifiers and other diagnostic data.

We may also collect information that Your browser sends whenever You visit our Service or when You access the Service by or through a mobile device.

Tracking Technologies and Cookies

We use Cookies and similar tracking technologies to track the activity on Our Service and store certain information. Tracking technologies used are beacons, tags, and scripts to collect and track information and to improve and analyze Our Service.

You can instruct Your browser to refuse all Cookies or to indicate when a Cookie is being sent. However, if You do not accept Cookies, You may not be able to use some parts of our Service.

Cookies can be "Persistent" or "Session" Cookies. Persistent Cookies remain on your personal computer or mobile device when You go offline, while Session Cookies are deleted as soon as You close your web browser.

We use both session and persistent Cookies for the purposes set out below:

Necessary / Essential CookiesType: Session Cookies
Administered by: Us

Purpose: These Cookies are essential to provide You with services available through the Website and to enable You to use some of its features. They help to authenticate users and prevent fraudulent use of user accounts. Without these Cookies, the services that You have asked for cannot be provided, and We only use these Cookies to provide You with those services.

Cookies Policy / Notice Acceptance CookiesType: Persistent Cookies
Administered by: Us

Purpose: These Cookies identify if users have accepted the use of cookies on the Website.

Functionality CookiesType: Persistent Cookies
Administered by: Us

Purpose: These Cookies allow us to remember choices You make when You use the Website, such as remembering your login details or language preference. The purpose of these Cookies is to provide You with a more personal experience and to avoid You having to re-enter your preferences every time You use the Website.

Tracking and Performance CookiesType: Persistent Cookies
Administered by: Third-Parties

Purpose: These Cookies are used to track information about traffic to the Website and how users use the Website. The information gathered via these Cookies may directly or indirectly identify you as an individual visitor. This is because the information collected is typically linked to a pseudonymous identifier associated with the device you use to access the Website. We may also use these Cookies to test new advertisements, pages, features or new functionality of the Website to see how our users react to them.

For more information about the cookies we use and your choices regarding cookies, please visit our Cookies Policy.
Use of Your Personal Data

The Company may use Personal Data for the following purposes:

To provide and maintain our Service, including to monitor the usage of our Service.To manage Your Account: to manage Your registration as a user of the Service. The Personal Data You provide can give You access to different functionalities of the Service that are available to You as a registered user.For the performance of a contract: the development, compliance and undertaking of the purchase contract for the products, items or services You have purchased or of any other contract with Us through the Service.To contact You: To contact You by email, telephone calls, SMS, or other equivalent forms of electronic communication, such as a mobile application's push notifications regarding updates or informative communications related to the functionalities, products or contracted services, including the security updates, when necessary or reasonable for their implementation.To provide You with news, special offers and general information about other goods, services and events which we offer that are similar to those that you have already purchased or enquired about unless You have opted not to receive such information.To manage Your requests: To attend and manage Your requests to Us.
We may share your personal information in the following situations:

With Service Providers: We may share Your personal information with Service Providers to monitor and analyze the use of our Service, to show advertisements to You to help support and maintain Our Service, to contact You, to advertise on third party websites to You after You visited our Service or for payment processing.For Business transfers: We may share or transfer Your personal information in connection with, or during negotiations of, any merger, sale of Company assets, financing, or acquisition of all or a portion of our business to another company.With Affiliates: We may share Your information with Our affiliates, in which case we will require those affiliates to honor this Privacy Policy. Affiliates include Our parent company and any other subsidiaries, joint venture partners or other companies that We control or that are under common control with Us.With Business partners: We may share Your information with Our business partners to offer You certain products, services or promotions.With other users: when You share personal information or otherwise interact in the public areas with other users, such information may be viewed by all users and may be publicly distributed outside. If You interact with other users or register through a Third-Party Social Media Service, Your contacts on the Third-Party Social Media Service may see Your name, profile, pictures and description of Your activity. Similarly, other users will be able to view descriptions of Your activity, communicate with You and view Your profile.
Retention of Your Personal Data

The Company will retain Your Personal Data only for as long as is necessary for the purposes set out in this Privacy Policy. We will retain and use Your Personal Data to the extent necessary to comply with our legal obligations (for example, if we are required to retain your data to comply with applicable laws), resolve disputes, and enforce our legal agreements and policies.

The Company will also retain Usage Data for internal analysis purposes. Usage Data is generally retained for a shorter period of time, except when this data is used to strengthen the security or to improve the functionality of Our Service, or We are legally obligated to retain this data for longer time periods.
Transfer of Your Personal Data

Your information, including Personal Data, is processed at the Company's operating offices and in any other places where the parties involved in the processing are located. It means that this information may be transferred to — and maintained on — computers located outside of Your state, province, country or other governmental jurisdiction where the data protection laws may differ than those from Your jurisdiction.

Your consent to this Privacy Policy followed by Your submission of such information represents Your agreement to that transfer.

The Company will take all steps reasonably necessary to ensure that Your data is treated securely and in accordance with this Privacy Policy and no transfer of Your Personal Data will take place to an organization or a country unless there are adequate controls in place including the security of Your data and other personal information.
Disclosure of Your Personal Data

Business Transactions

If the Company is involved in a merger, acquisition or asset sale, Your Personal Data may be transferred. We will provide notice before Your Personal Data is transferred and becomes subject to a different Privacy Policy.

Law enforcement

Under certain circumstances, the Company may be required to disclose Your Personal Data if required to do so by law or in response to valid requests by public authorities (e.g. a court or a government agency).

Other legal requirements

The Company may disclose Your Personal Data in the good faith belief that such action is necessary to:

Comply with a legal obligationProtect and defend the rights or property of the CompanyPrevent or investigate possible wrongdoing in connection with the ServiceProtect the personal safety of Users of the Service or the publicProtect against legal liability
Security of Your Personal Data

The security of Your Personal Data is important to Us, but remember that no method of transmission over the Internet, or method of electronic storage is 100% secure. While We strive to use commercially acceptable means to protect Your Personal Data, We cannot guarantee its absolute security.
Detailed Information on the Processing of Your Personal Data
Service Providers have access to Your Personal Data only to perform their tasks on Our behalf and are obligated not to disclose or use it for any other purpose.

Analytics

We may use third-party Service providers to monitor and analyze the use of our Service.

Google Analytics
Google Analytics service is provided by Yahoo! Inc.

You can opt-out from Google Analytics service to prevent Google Analytics from using and sharing your information by visiting the Google Analytics Opt-out page: https://tools.google.com/dlpage/gaoptout
For more information on the privacy practices and policies of Google, please visit their Privacy Policy page: https://support.google.com/analytics/answer/4597324
Children's Privacy
Our Service does not address anyone under the age of 13. We do not knowingly collect personally identifiable information from anyone under the age of 13. If You are a parent or guardian and You are aware that Your child has provided Us with Personal Data, please contact Us. If We become aware that We have collected Personal Data from anyone under the age of 13 without verification of parental consent, We take steps to remove that information from Our servers.

We also may limit how We collect, use, and store some of the information of Users between 13 and 18 years old. In some cases, this means We will be unable to provide certain functionality of the Service to these users.

If We need to rely on consent as a legal basis for processing Your information and Your country requires consent from a parent, We may require Your parent's consent before We collect and use that information.
Links to Other Websites
Our Service may contain links to other websites that are not operated by Us. If You click on a third party link, You will be directed to that third party's site. We strongly advise You to review the Privacy Policy of every site You visit.

We have no control over and assume no responsibility for the content, privacy policies or practices of any third party sites or services.
Changes to Privacy Policy
We may update our Privacy Policy from time to time. We will notify You of any changes by posting the new Privacy Policy on this page.

We will let You know via email and/or a prominent notice on Our Service, prior to the change becoming effective and update the "Last updated" date at the top of this Privacy Policy.

You are advised to review this Privacy Policy periodically for any changes. Changes to this Privacy Policy are effective when they are posted on this page.
Contact
If you have any questions about this Privacy Policy, You can contact us:

By email: hello@visible.is
By visiting this page on our website: https://visible.is/#contact
Message Sent
Thanks for reaching out! We'll be in touch soon.